The foundation of anti-choice activism and legislation assumes that, if abortion is criminalized, abortions will no longer be performed. Nothing could be further from the truth. This myth also tries to erase the tragic history of women dying from unsafe, illegal abortion – an avoidable pandemic that is still common in many developing countries today.
The main reason abortion was legalized in the first place was to protect public health – women were dying or being injured because a large proportion of women with an unwanted pregnancy will resort to abortion, regardless of any laws. In Britain during the 18th and 19th centuries, the main causes of maternal mortality were puerperal pyrexia, haemorrhage, convulsions, and illegal abortion. In the United States, the number of illegal abortions during the 1950s and 1960s ranged from an estimated 200,000 to 1.2 million per year, with up to 5,000 women dying each year from unsafe abortion. During the abortion ban in Romania from 1965 to 1989, implemented to increase the birth rate, more than 9,000 women died from complications due to illegal abortions and the birth rate increased very little.
Restrictive abortion laws don't even lower the rate of abortions. Global research points to a correlation between restrictive abortion laws and higher abortion rates. Across Africa and Latin America, where abortion is illegal under most circumstances in most countries, the abortion rate is 29 and 32 abortions, respectively, per 1,000 women of childbearing age. In Western Europe, where abortion is generally legal on broad grounds, the abortion rate is 12 per 1,000, the lowest subregional rate in the world. (These are 2008 figures)
When abortion is illegal, it is unsafe.
The only thing that criminalizing abortion changes is the safety of the procedure. Thirteen percent of maternal deaths worldwide are abortion-related (that's 47,000 women) and almost all of them happen in places where abortion is illegal. Over 7 million women suffer serious and sometimes permanent injury. When abortion is criminalized, it only creates unsafe conditions and results in more deaths. Illegal abortion is frequently done later in pregnancy (around 15 weeks gestation on average) by an untrained person (often the woman herself), under unhygienic conditions, and with unsuitable equipment. Although some doctors provide safe abortions when it's illegal, such as in Poland and many other countries, such procedures are usually very expensive and only available to well-off women.
The website www.abortionfilms.org has compiled a list of films and videos about abortion throughout history and today, with many from countries where abortion is illegal.
The key to ending abortion is to improve access to contraception and sex education. This helps reduce unwanted pregnancy, which is the main cause of abortion. Favourable economic conditions, good access to healthcare, and full human rights for women also enable women to have children when they want to.
---
Figure 1: Timeline for legalisation of abortion in various countries
Figure 2: Abortion prohibition in Romania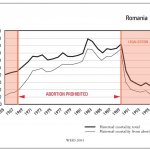 Figure 3: Abortion prohibition in the USA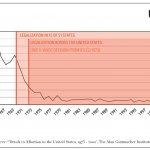 Figure 4: Abortion prohibition in England and Wales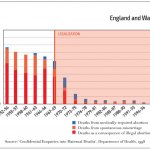 ---
Sources:
The Lancet, Induced Abortion: Incidence and trends worldwide from 1995 to 2008 (2012)
Abortion Rights Campaign (Ireland), Myth #3: Criminalising abortion ensures a low abortion rate
Journal of the Royal Society of Medicine, British Maternal Mortality in the early 18th and 19th centuries, by Geoffrey Chamberlain (2006)
Journal of Family Planning & Reproductive Healthcare, The remarkable story of Romanian women's struggle to manage their fertility (2013)
Guttmacher Institute, Access to safe abortion in the developing world (2012)
Our Bodies, Ourselves, The Impact of Illegal Abortion (2014)
Everyday Feminism, 6 Abortion Myths Debunked, by Erin McKelle (2004)